Jayme Closs Deserves $50K Reward For Rescuing Herself, 911 Callers Say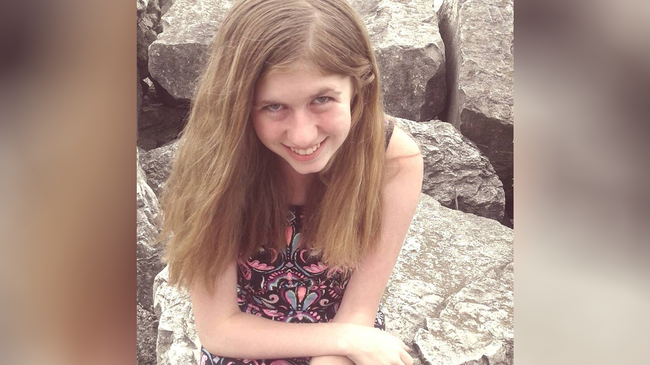 A Wisconsin couple who called 911 to alert authorities about Jayme Closs' escape say they don't want a $50,000 reward offered by authorities for providing the missing teen's whereabouts.
Peter Kasinskas told the Associated Press Tuesday he believes the 13-year-old is the one who deserves the money because she "got herself out."
Closs went missing last October after her parents were found shot to death in their family's home in northwestern Wisconsin, nearly 70 miles south of Gordon. Nine days after Jayme vanished, the FBI offered a $25,000 reward for any information that led to the 13-year-old's location. Another $25,000 was offered by the Jennie-O Turkey Store, where Closs' parents worked for more than two decades.
On Jan. 10, Closs was able to escape from the cabin where her alleged abductor, Jake Patterson, had been holding her for the past 88 days. The 13-year-old ran up to a woman walking her dog, who took Closs to the Kasinskas home.
"Jayme is the hero in this case, there's no question about it. She's the one who helped us break the case," Barron County Sheriff Chris Fitzgerald said at a press conference announcing her discovery.
Patterson was taken into custody and is being held on $5 million bail. He's been charged with kidnapping and armed burglary. He has not yet entered a plea.
"This is a very tragic situation," Patterson's lawyers said in a joint statement. "There is a substantial amount of information, interest, and emotion involved in this case. Mr. Patterson's legal team will be relying on the integrity of our judicial system to ensure that everyone's rights are protected and respected."
Patterson was arrested without incident by a Douglas County sheriff's deputy who spotted a car that was described by Jayme to authorities after she was rescued. Barron County Sheriff Chris Fitzgerald said the suspect had "planned his actions and took many proactive steps to hide his identity from law enforcement and the general public."
Photo: Barron County Sheriff's Department